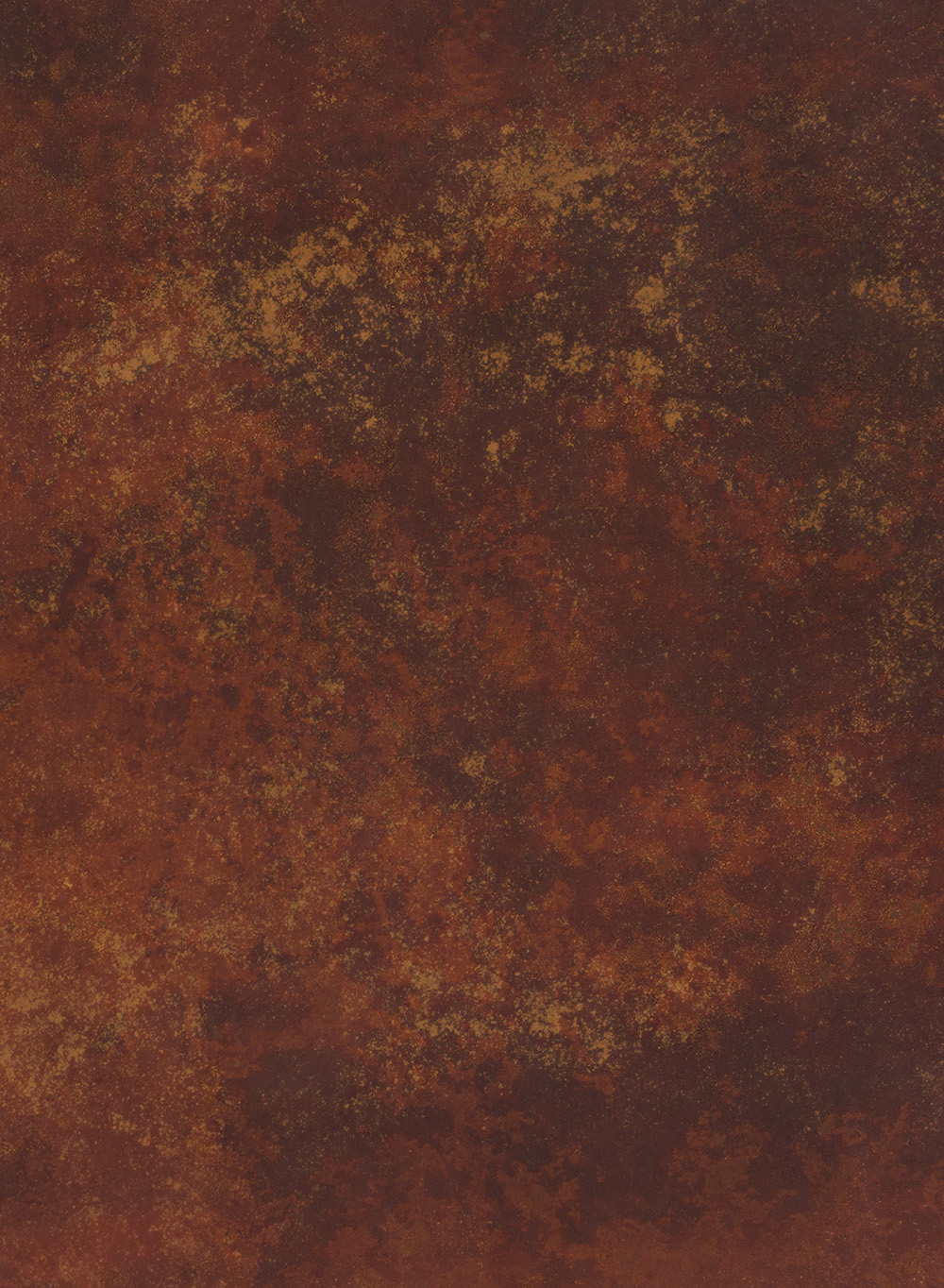 Trace #21 (2017) 45×33″
Glaze
(2017 – ) Gelatin Silver Photogram
When I relocated back to Japan in 2014, I started to re-experience the gradual change of the seasons, and observe the surrounding ordinal nature more carefully. It also provided me with opportunities to see traditional events and crafts and in particular, I became fascinated by the techniques and materials used in arts and crafts that spring from a close relationship with the natural environment, such as natural dyes, pigments and natural glazes. Inspired by those techniques, I have attempted to apply these elements to photography, and this series came about as a result of my experiments.
In this series, I capture natural processes, such as falling rain, melting snow and ice, or changes in the moisture content of soil, directly on photographic paper, exposing it under the sun, then using a chemical process to ripen it.
Black and white photographic paper is normally monochromatic, but through exposure to daylight, it gradually changes color. Leaving it outside for anything from a few hours to months, the paper shifts to blue, pink, or purple. These differences of color are created by temperature, humidity, chemical substances in an object, and the amount of ultraviolet light. The raw images take on rustic colors; reddish brown, brown, or khaki, through a process employing specially prepared chemicals. Some of the latent silver can be brought out, adding to the complexity of the images. This phenomenon occurs due to changes in the size of the silver particles. Different sized silver particles scatter light in different ways to produce the different colors. I feel this process is very much like making ceramic glazes.
釉
(2017〜) ゼラチンシルバーフォトグラム
Glaze(釉)シリーズは、降雨、雪や氷の融解、土壌水分の変化などの自然作用を印画紙に写し出し、現像過程で熟成させることで作られている。
2014年に日本に拠点を移してから、十数年ぶりに一年を通してゆるやかな季節の移り変わりを感じるようになり、身近な自然を見つめるようになった。また、日本の風土と歴史の中で育まれた伝統行事や工芸品に触れることが多くなり、草木染め、岩絵の具や自然釉など、昔から存在している、自然環境と密接な形で生み出された技芸に関心を持つようになった。それらに触発された形で、写真技法を通して自然を切り取る実験を行った中、一つの結果として作られた。
通常、暗室で使われるモノクロ印画紙は、屋外で紫外線を浴びることで色鮮やかに変化する。数時間から数ヶ月間、野ざらしの状態にしておくことで、空気中や被写体の温度・湿度、被写体に含まれる化学物質や紫外線量で青、紫やピンク等の色が現れるのだ。この過程で作られた原画は、特殊に調合された薬品で処理することで、赤茶、褐色や枯草色など風化された古色に熟成される。また、感光時には見えなかった潜像も現像処理により浮き上がり、より複雑な模様を織り成す。この現象は、銀塩の粒子が化学変化により異なる大きさになることで、光の拡散現象を起こすことで見られるようだ。私はこのプロセスを印画紙上での釉薬づくりのように感じている。